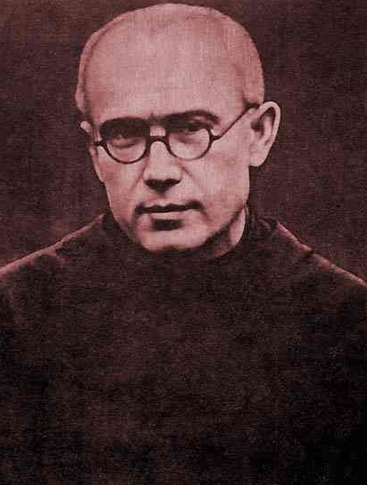 Kolbe Times is a Christian media ministry that offers online content focused on faith, arts and justice. As a forum to both inspire and challenge, Kolbe Times supplies fuel to connect the Church and the modern world, drawing on the rich history and living culture of our faith.
Kolbe Times was founded in 2010 by a small group of Third Order Franciscans committed to living out the Gospel of Jesus Christ in the footsteps of St. Francis of Assisi, celebrating beauty and compassion in a spirit of joy. Our goal is to give voice to the arts and social action as a catalyst for transformation, with a vision of spiritual renewal and unity in the Body of Christ. Our hope is to create a meeting place for artists and social innovators of all faiths to share their ideas and spur collaborative action.
Maximilian Kolbe (1894-1941) is the patron saint of journalists. A Polish Franciscan priest, he shared his faith and spoke out on behalf of the oppressed through the use of the modern media of his time. He and his fellow Franciscans also provided shelter for refugees and Jews in their friary at the beginning of WWII. Fr. Kolbe was later arrested and imprisoned in Auschwitz where, in July 1941, he volunteered to die in the place of another man. Locked in a cell with other condemned prisoners abandoned to die a slow death of starvation, he led the men in song and prayer. Maximilian Kolbe was canonized by Pope John Paul II on October 10, 1982 in the presence of the man whose life was spared due to his sacrifice.
Maximilian Kolbe's faith, courage and use of communications media to promote God's love are the inspiration that shapes Kolbe Times.
Kolbe Times is published by Merry Dancer Media Inc.