The Listening Book: The Soul Painting & Other Stories
The Second Listening Book: Loaded Questions & Other Stories
By James Webb
Published by Lioness Writing Ltd., U.K.
Review by Dr. Jenny Oliver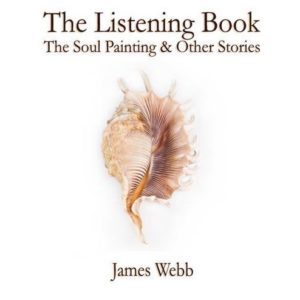 Reading the stories in the Listening Books is a little like snacking – you get a lot of 'flavour' in small bites. Similarly, reading one can leave you wanting the next, and the next.  
Some of the stories are very short, but all are thought-provoking. The style can vary. Narrow Road, in the Second Book, for example, might be described as destined for a teenage audience although the content is applicable to any age. Others might be reminiscent of Aesop's Fables. The first story in the Second Book, Loaded Question, features a squirrel, and is highly amusing.
Teaching through storytelling is an ancient technique. Indeed, our Lord regularly taught by this method. We are privileged in the Gospels to hear the explanation of many of the tales, better known as Parables, but occasionally we read one whose message is perhaps a little unclear or disconcerting. Such are a few of James Webb's tales, for me at any rate; for example Be Careful What You Wish For. It left me with the question, 'Is this as straightforward as it seems?'
I found the brief tale, Of Myself and Others, particularly poignant. It reminded me of the words of Aslan in C.S.Lewis' Narnia book, The Horse and His Boy: "Child," said the Lion, "I am telling you your story, not hers. No one is told any story but their own."
In turn, I was reminded of the words of Christ as recorded in the Gospel of John: "When Peter saw him, he said to Jesus, 'Lord, what about this man?' Jesus said to him, 'If it is my will that he remain until I come, what is that to you? You follow me!'" (John 21:18-22).
In a related vein, Rufus and the Troll in the first book has an interesting take on self-perception and the beliefs of others. A sheep is still a sheep, even if he lives under a bridge and threatens to (but doesn't) eat people.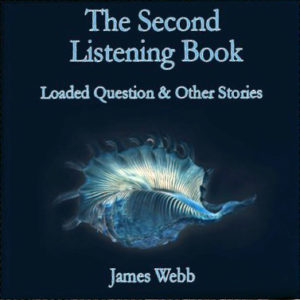 Webb is from the evangelical non-conformist tradition, although he has been a guest speaker in many denominations. He has had a variety of learning experiences, including his time as a Baptist minister in the UK and several roles in the Cornerstone Community, a mission and discipleship community in Australia.
Webb grew up in Northamptonshire where his dad worked in Formula One motorsport (not as a driver), and his mum was a medical receptionist, when she wasn't looking after her two sons. Webb and his wife Ruth, who grew up on the mission field with a father who served as a pilot with Mission Aviation Fellowship, have five children and are currently living in Canterbury, UK. While they were in Australia, Webb's last role was as Dean of the Canowindra campus, which is one of the Cornerstone training colleges. He was involved as course coordinator, lecturing trainees, and mentoring. After a fruitful but challenging eight years in Australia, they decided that the time was right to return to the UK. This had always been in their vision, and in December 2014 they found themselves back in England, settling in Canterbury. Ruth, a primary (grade school) teacher, was quickly offered employment and James became a 'house-husband'.
As might be imagined, five children from toddler to teen took up a lot of time. However, Webb returned to – or continued – his writing; something he has long enjoyed, even in his school years. The family regularly worships at Barton Church (FIEC), in Canterbury, where Webb occasionally preaches. A member of the congregation was looking to branch out into publishing, and thus The Listening Book: The Soul Painting and Other Stories was born. The book consisted of material from Webb's popular blog, which he has been writing for a number of years, along with other original writings. The Second Listening Book was written in 2016, and published the same year.
For more information about James Webb, to read his blog, and to find out how to order The Listening Books, visit his website and follow him on Facebook.
Photos courtesy of James Webb.