Review by Bill Locke
Trailer for Season One of Tales by Light:
It's a show that encompasses photography, travel and nature, but also strives to deepen our understanding of the world, nourishing a sense of connection and hope. Tales By Light is one of those rare productions that is breathtaking and engaging to watch, but is difficult to summarize. It aspires to be all of the above … and in the end, succeeds brilliantly.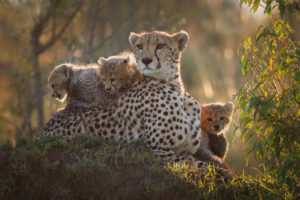 Produced, directed and shot by award-winning cinematographer Abraham Joffe, Tales by Light began as a six-part series of half hour shows that aired on National Geographic Channel in 2015. A second season featured three hour-long episodes, and now the entire two-season series is available to view on Netflix. Tales by Light transports viewers to amazing locations around the world, capturing shots through the lenses of some of the world's greatest photographers.
In each episode of the series, the photographers are also given freedom to be storytellers. We hear exciting and sometimes harrowing tales of how they managed to get their best shots, often pushing the limits of their art and sometimes their safety. We also get to know them as people, as they share glimpses of their personal histories and dreams, shedding light on why they do what they do, despite the daunting challenges.
From chasing a photo of a submerged WWII bi-plane off the coast of Papua New Guinea, to capturing the stunning world of free-diving in the canyons of Colorado, to uncovering perspectives on death in India, each show wows viewers with the combination of spectacular photographs and true stories, transforming our worldviews in the process.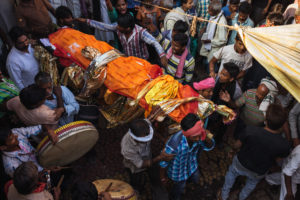 Tales by Light is not just a series for camera geeks. Very little is actually said about technology or photography techniques. It's also not a conventional travelogue type of series, as we aren't given details about where to stay or what to eat. It's a show for anyone who is interested in brilliant images and the extraordinary image-creators who draw us into their worlds, both inner and outer.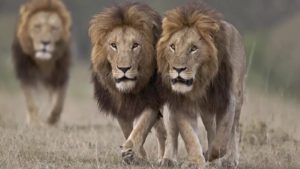 One of my favorite episodes in the series is called "Sacred Nature", that kicks off Season Two on Netflix. Split into Part I and Part II, it tells the story of Jonathon and Angela Scott, acclaimed wildlife photographers and authors who have made their name documenting the lives of lions, leopards and cheetahs for decades in the Maasai Mara National Reserve in Kenya. We travel with the Scotts to see their favorite spots, their close friends among the Maasai people, and their favorite animals and birds. In fact, the Scotts have given names to many of the big cats they have been following and filming for many years, and it's remarkable how close they get. In one scene, a pride of lions walk around their jeep for hours, playing, cuddling and just laying about within a few feet of the couple. The photos are, to say the least, amazing.
"It's been the greatest gift in my life to be able to travel and to see the natural world in the way that we have," says Angela. "But it's nothing unless you can share it, and show people the beautiful world we live in."
Their vision, like the other photographers in this series, is to make sure that none of us take our fascinating, sacred world for granted – especially now that so many areas of it are at risk.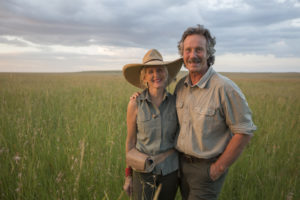 "This is the time to act, before it's too late," says Jonathan. "I don't think anyone said it better than Chief Seattle of the Sioux in the 1800s, when he said, 'What is man without the beasts? If all the beasts were gone, man would die from great loneliness of spirit. For whatever happens to the beasts soon happens to man.' All things are connected."
Whether it's the Scotts marveling at the diversity of life in the Mara, or underwater photographer Eric Cheng swimming with sharks and shattering our misconceptions about them, Tales By Light delivers a poetic perspective and shares life-giving experiences from around the globe.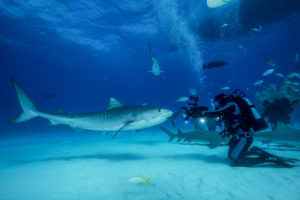 All photos from Tales by Light, courtesy Abraham Joffe.
Tales by Light is a joint venture between National Geographic and Canon.
Photographers:
Art Wolfe (season 1)
Peter Eastway (season 1)
Richard I'Anson (season 1)
Darren Jew (season 1)
Krystle Wright (season 1)
Jonathan Scott (season 2)
Angela Scott (season 2)
Eric Cheng (season 2)
Stephen Dupont (season 2)
Trailer for Season Two: