Do not neglect to show hospitality to strangers,
for thereby some have entertained angels unawares.

                                                      Hebrews 13:2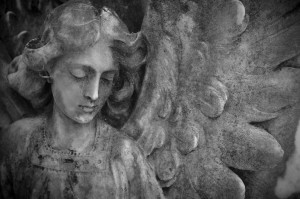 I read a fascinating report recently that pointed out how driverless cars have accumulated more than twice the number of accidents as manned vehicles. But here's the interesting statistic: in 100% of those cases, the driverless car was not at fault. The reason for the higher accident rate? These cars always follow the rules.
Now it doesn't take a philosopher to analyze the interesting ethical conundrum this raises (though it would help). The dilemma facing programmers is how to make the cars safer if the only way of doing so is factoring in lawlessness. You can imagine the discussion during a board meeting at, say, Volkswagen: "Do we put a regulator on the car that will allow it to exceed the speed limit when merging, even if it breaks the law?" Of course they'd say no!
One of the other difficult questions engineers and programmers have asked is what they should do if a car is in danger of running over school children. Is it ethically acceptable to program the car, in this situation, to swerve off a cliff and sacrifice the passenger of the driverless vehicle to save 15 children? Frankly I wouldn't want to be the person making that decision, and certainly not by building in a universal program.
In reality all of us make complex ethical decisions throughout our lives, some with more at stake than others. We analyze the rules to see how binding they are, because not every one of these has the same value in different contexts. How many of us have told our children not to lie, but then urged them not to blurt out how much they hate a person's clothes? Or what about the answer to: "Do I look fat in this?" Context matters.
A case in point is the funny tale of the child who is forced to say grace when visitors come over for dinner. The shy youngster whispers, "I don't know what to say", and the mother helpfully instructs: "Just say what Daddy said at breakfast this morning." The boy shrugs and bows his head: "Oh God, we've got those awful people coming to dinner tonight."
I thought of all this when reading a recent interview with Pope Francis. Once again, the pontiff reiterates the value of flexibility when interpreting God's laws. He stresses the importance of mercy and inclusion, even to the point of overlooking obscure teachings, urging us to 'be surprised by reality, by a greater love or a higher standard.' Jesus broke Mosaic law and reached out to the lepers, who were forbidden human contact. He healed people on the Sabbath. He proclaimed the spirit, not the letter, of the law.
The worldwide refug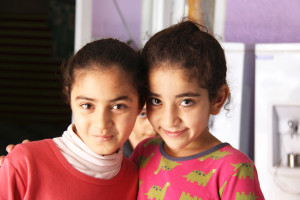 ee crisis is enough to remind us to move beyond complacency, even when it's difficult to act. There are over 14 million Syrians alone who are in need of humanitarian assistance, with millions of children out of school, homeless, and starving. I recently heard someone say that the numbers were so great, it was pointless to try to help: it would have no effect. And yet at St. Mary's University recently, our students for Social Justice organized a welcoming reception for two recently arrived Syrian families. It was clear speaking to these families that the help and warmth demonstrated by the Calgary community meant a great deal indeed. Hospitality begins at home, often with one guest at a time.
The term hospitality derives from the Latin hospes, meaning host, stranger or guest. Hospes comes from the term hostis, which itself means both stranger and enemy. The word has transformed over time to mean hospital, and later, hospitality – and metaphorically, it has come to signify a lodging place, or a resting area. All of this together reminds us of the critical heart of our human mission, which is to reach out to others. Often a stranger is only an enemy by virtue of distance and lack of dialogue. It seems to me that we are honour-bound to open that conversation, and to reach out beyond our comfort zone.
Not surprisingly, the Pope asks us to follow Jesus, and to extend our hospitality, to the margins.  In The Name of God is Mercy, he writes, "Jesus goes and heals and integrates the marginalized, the ones who are outside the city, the ones outside the encampment. In so doing, He shows us the way." Sometimes the path is not only difficult to find, but it's also difficult to navigate. Only God's grace and an open, merciful heart can help us to follow the path He would choose.