I'm writing this in the waiting area of our departure gate at the Zurich Flughafen. ('Flughafen' is the German word for 'airport.' I find German words more dramatic than English and I love trying to get my tongue around them which creates some real amusement for our German hosts, though they seem happy that I'm trying.) I'm exhausted and thankful. It's been a full and fruitful two-week European tour.
These trips run the full range of emotions and experiences. One of the high points of this particular one was looking out on delighted faces at the Kasematten, a modern outdoor stage built into castle walls overlooking Graz, Austria. They get so few Christian concerts that the people seemed to be relishing every note and word. I wish I could take photographs of each one of those faces and share them with you . . . and with myself when I'm discouraged. Every face told a story of gratitude. This is the most exhilarating part of travel; meeting people and being on the receiving end of their gratitude. The exhausting part is what it takes to get there to meet them.
I could have missed this moment by simply staying home. Each trip is a risk, both real and imagined. We could perish in a plane crash. We could be taken violently in a terrorist attack, which is a new reality in Europe. (Of course we could just as likely be killed in a car crash around the corner from our home . . . but somehow the news makes us think of a more dramatic exit.) So . . . why do we travel?
I'm thinking of three words that start with 'm.' Moments, memories and mission. We travel to experience those moments when we see new and unique things and meet new people. We travel because we want to make memories. Our lives lapse into predictable patterns, but we know that if we travel, long after the trip is done we can return and savour those sweet memories of the places we saw, the food we ate (oh, that German apple strudel!) and perhaps most importantly the people we met along the way.
For us in the community of faith, perhaps the most compelling reason we travel is our mission, which is the mission of our Lord and Saviour. Jesus said to all his followers "Go into all the world . . ." And so we continue to go. As we go we all share the love and light of Jesus in different ways. One of the ways I share Jesus is in the songs that I write. It was a real privilege to share some new songs on this trip.
"If Jesus is the face of God
We have seen the face of love
Looking in the face of love
We know that God believes in us"
(From 'If Jesus Is The Face of God' by Brian Doerksen & Jaylene Johnson)
"My King has got scars on his hands
My King has got scars on his hands
My Lord My God I know who you are
I know by the scars on your hands."
(From 'Scars On His Hands' by Brian Doerksen)
It's almost midnight and we have just finished greeting people who came to the concert. They tell us in broken English and by their beautiful faces that their evening was filled with delight and meaning. Some of them want their CD autographed. That sounds a touch glamourous, but our audiences are normal people wanting a personal moment to say thank you for the music that has helped sustain them in difficult times. When I was in my early 20's I heard this call; "Lead worship with a whisper. Sing over the suffering so they know they are not alone." I've tried to be faithful to that calling over the past 30 years.
A few years ago, I thought I was done expressing that part of me. I lost my words after a brutal division ripped apart the local church we had helped plant. I went through five years of wordlessness. But then I began to embrace the ancient words and rhythms as part of a band, The SHIYR Poets. We are singing our way through the Psalms in sequence – not censoring out the difficult emotions and expressions. About two years ago the original lyrics and songs started coming back, and now I have a new album out called Grateful, and indeed I am. It was so encouraging to watch some of these new songs connect with people in Holland, Germany, Austria and Switzerland.
At this stage of my life it would be preferable to travel less. I can't sleep on planes and like most of us I don't function well with less than eight hours of sleep nightly. The exhaustion levels grow with each passing day and, it seems, with each trip. After we completed our final Sunday morning church service on this tour (where I led all the music and preached the sermon) we were invited over to a friend's home for lunch. He put on an amazing spread for us . . . but before the meal was served I simply couldn't wait at the table anymore. I went to the couch and collapsed. I felt bad but I couldn't stay upright any longer. After about 15 minutes I returned to the table, but I couldn't sustain conversation. Keeping my eyes open hurt.
At times like this I say to myself, "What was I thinking when I said yes to doing this trip?" But I try not to make big decisions in these moments of exhaustion – though I do need to remember this reality and feeling when I plan the pacing of our next trip.
Tomorrow it's back into the classroom. I'm teaching young people about song writing, musicianship, worship and spirituality at Prairie College in Alberta. I love it, but I like to have some margin between the tour and classroom. This year, I simply couldn't make the schedule work any other way.
We travel because we want to see something new and unique, perhaps connect with the land our ancestors came from, or go to a new country because we feel stirred to share God's heart of love with all people. We travel seeking moments, to make memories and because we are on a mission. What ends sticking with us is not what we saw, but who we met and what God did through our weakness and our willingness. We go for the places but it's the people that remain in our hearts. And one of the most extraordinary things about being part of the community of faith is that we can go anywhere in the world and experience the bond of family so quickly with people that we are meeting for the first time. That's because we have the same Father, and we really are family.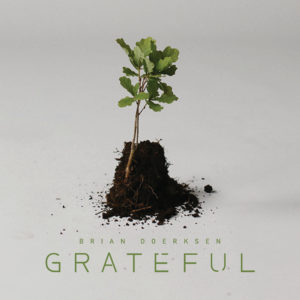 So, whenever the invitation comes I'll continue to say yes whenever I can. I just need to figure out how to stay awake after the trip is done. Speaking of staying awake, my body is telling me it's time for a jet-lag recovery nap.
You can purchase a digital copy or physical copy of Brian's new CD 'Grateful' on his website: www.briandoerksenstore.com
All photos courtesy of Brian Doerksen
Listen to Micah Six Eight from Brian's new CD "Grateful":