Featured Artist: Alana Levandoski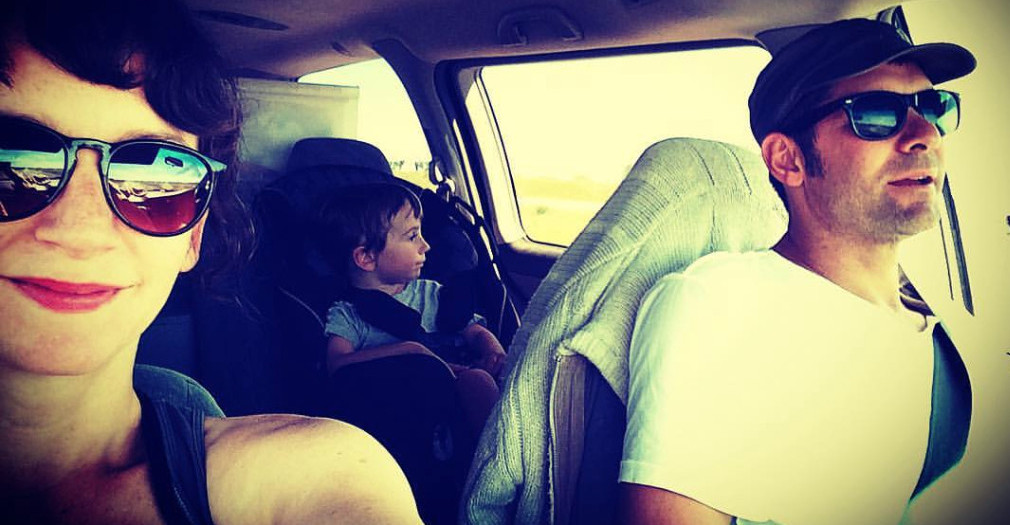 Following the release of her acclaimed new album Sanctuary: Exploring the Healing Path this fall, Alana Levandoski embarked on a 6-week concert tour across the U.S., with her husband, baby and 2-year-old son along for the ride. Packed into their van and pulling a homemade trailer, one might call it "reality, punctuated by many grace-filled moments."  Read more...

Since we often dream of getting away during November and December for a little adventure, perhaps to warmer climes, this issue seemed the perfect time to explore the theme of "Sacred Travel".  
But what is "Sacred Travel"?  It might be a trip that starts out as a rather typical vacation, but through unexpected experiences brings new insights and self-awareness. Or perhaps it's a trip with a purpose – time set aside to nurture inner healing or a spiritual connection.
It's probably the opposite of a family trip I remember, when our children were young. It was our first time in London, England - and I dragged my poor husband and kids around to every tourist attraction that was listed in our Lonely Planet Guide Book, determined not to miss a thing. What a disaster! But what an excellent lesson it turned out to be. I've since come to know that travel is so much richer when we slow down, take time to reflect, and allow deeper understanding to take root in our souls.  
To quote novelist and travel writer Pico Iyer, in his wonderful little book (and Ted Talk) The Art of Stillness: Adventures in Going Nowhere: "In an age of distraction, nothing can feel more luxurious than paying attention. And in an age of constant movement, nothing is more urgent than sitting still."
So, here's your chance to sit still, pay attention and enjoy our "Sacred Travel" issue!

Laura Locke
Editor, Kolbe Times
P.S. Congratulations to Kolbe Times subscriber Jan Kern of California, who entered our October contest by "liking" our Facebook page.  We picked Jan's name in the contest draw, and she won a free download of Jaylene Johnson's beautiful new CD Potter & Clay.  (Click here to read our interview with Jaylene and hear her music.)  
P.P.S. Stay tuned for our next issue, coming in January - the theme will be "Storytelling" and we have some wonderful treats in store for you. In the meantime, all of us at Kolbe Times wish you a blessed journey through the upcoming Advent season, and a very Merry Christmas!
Recent Posts
One Trekkie's take on the glory and grandeur of travelling the universe from the comfort of one's living room. Continue reading →