Arts & Culture
A Kolbe Times Conversation
with Mayor Naheed Nenshi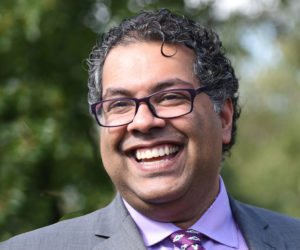 Naheed Nenshi was sworn in as Calgary's 36th mayor in 2010, and became the first Muslim mayor of a large North American city. As a child of immigrant parents who moved to Canada from Tanzania, he knows first-hand the benefits of a society that provides opportunity and hope for all its citizens. He's determined to make sure that the welcome and encouragement his family received is an ongoing reality for others.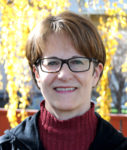 The theme for our fall issue of Kolbe Times is The Gift of Diversity.  We want to explore the benefits of getting to know people outside of our 'usual' circles. Join us as we focus on the many faces of diversity in one particular city: Calgary, Alberta, Canada. You're going to meet a Muslim mayor, some gay Christians, a leader in the battle against homelessness, and a severely disabled artist, among others.
Personally, I can see that many of the times that I've experienced a healthy change in perspective or challenge to my biases, it's been through interacting with someone with a different background, different life experiences, and different ways of solving problems. Yes, it can take effort to break out of our cosy, homogeneous zone.  It can even be uncomfortable at times. Can we respectfully listen to – and genuinely reflect upon – viewpoints that are different than our own? When you think about it, how else are we going to be stretched and grow? History has shown us that experiencing a little "push-back" is often the catalyst for true progress.  Discomfort might actually be a clue that we're headed in the right direction.
Besides that, I think we all have an inner adventurer who craves new, unique life experiences to enrich our journey. It can be exciting to be "proven wrong" occasionally – to see our jaundiced old stereotypes and prejudices break down before our eyes.  So often in the Bible we see Jesus intent on making that happen, with parables like The Good Samaritan (Luke 10: 25-37) or The Prodigal Son (Luke 15: 11-32) or by the way He interacts with the adulterous woman about to be stoned (John 8:1-11).  In fact, Jesus seems to take a fair bit of delight in causing us to squirm in self-recognition, while showing us a different way of being in the world.  1 John 4:20 spells it out even more clearly – telling us that if we don't love our brother and sister, then we can't say that we love God. 
Perhaps God wants our whole life to be an overflowing odyssey of fresh insights. He seems to love surprises, if the stories in both the Old and New Testament are any indication! Which reminds me of this quote by Rabbi Lord Jonathan Sacks, former Chief Rabbi of Great Britain, in his book The Dignity of Difference:
"When Moses at the burning bush says to God, "Who are you?" God says to him three words: "Hayah asher hayah." Those words are mis-translated in English as "I am that which I am." In Hebrew, it means "I will be who or how or where I will be," meaning "Don't think you can predict me. I am a God who is going to surprise you." One of the ways God surprises us is by letting a Jew or a Christian discover the trace of God's presence in a Buddhist monk, or a Sikh tradition of hospitality, or the graciousness of Hindu life. Don't think we can confine God into our categories. God is bigger than religion."

Laura Locke
Editor, Kolbe Times
This Issue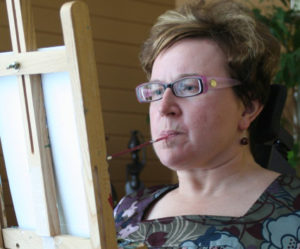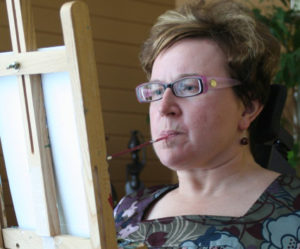 You'd be hard-pressed to find a more inspirational person than Katie Gerke. Besides possessing great skill and talent as an artist despite her MS, Katie is also funny, compassionate, outgoing, smart…and a tenacious fighter for the rights of the disabled. Continue reading →
Previous Posts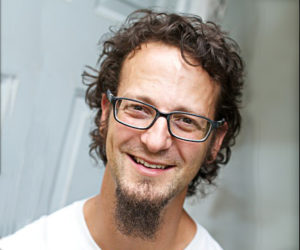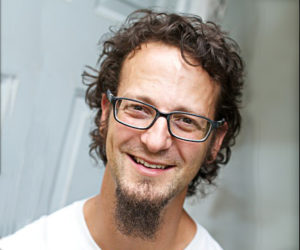 Shane Claiborne is one of the founders of an intentional community called The Simple Way in a poverty-stricken area of Philadelphia, inspired by the early church in the book of Acts. As a speaker, writer and activist, Claiborne has become known as a leading spirit in a gathering movement known as the New Monastics. With the publication of his book The Irresistible Revolution: Living as an Ordinary Radical in 2006, and seven other books since then, Shane Claiborne is a beacon of light to many believers seeking to live out Jesus' teachings. Continue reading →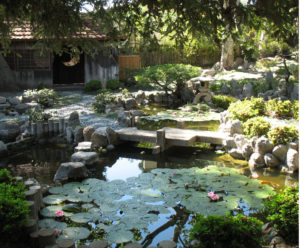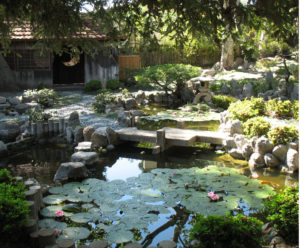 When author and Zen teacher Karen Maezen Miller and her family found themselves living in a house with a hundred-year-old Japanese garden, she slowly unearthed gifts of wisdom and truth while learning to care for the paradise in her own backyard. Continue reading →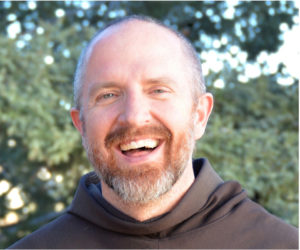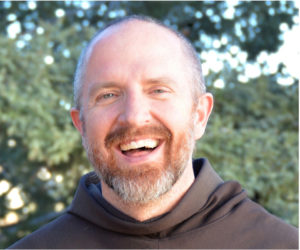 Find out what's it's like to be a "fly on the wall" at a Franciscan friary in the foothills of the Rocky Mountains. The goal? To find out what a typical day is like for Friar Dan Gurnick, OFM – and to learn more about the Franciscan way of life. Continue reading →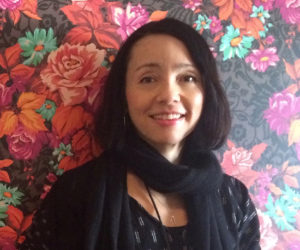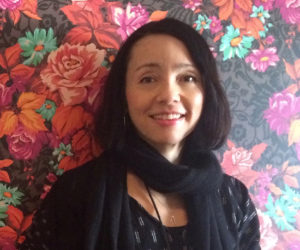 Birds Art Life by Kyo Maclear shines a loving and playful spotlight on the importance of things we often overlook – the hard to find and the seemingly insignificant – in this wonderfully-crafted gem of a book. Continue reading →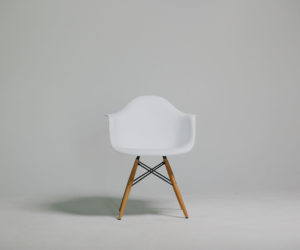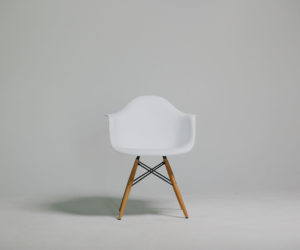 Writer, stay-at-home mom and self-described "homesteader wannabe" Kathleen Quiring gives us a rich and delightful reflection on why we should consider owning less. Continue reading →
A small but cherished poem brimming with great insight and childlike freedom, by the beloved Perisan poet Hafiz. Continue reading →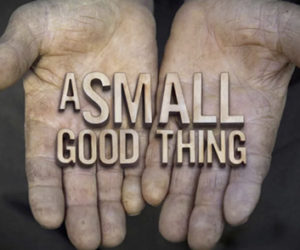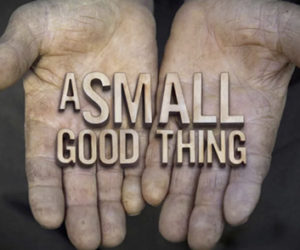 This beautifully shot, award-winning documentary follows six people from very different backgrounds as they embark on a whole new way of being, focused on a simpler, healthier lifestyle and a deeper connection to community.