Arts & Culture
A Kolbe Times Conversation
with Shane Claiborne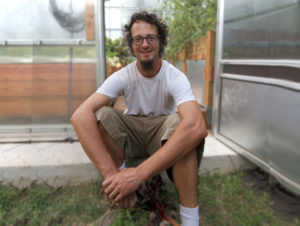 Shane Claiborne is one of the founders of an intentional community called The Simple Way in a poverty-stricken area of Philadelphia, inspired by the early church in the book of Acts. As a speaker, writer and activist, Claiborne has become a leading spirit in a gathering movement known as the New Monastics. With the publication of his book The Irresistible Revolution: Living as an Ordinary Radical in 2006, and seven other books since then, Shane Claiborne is a beacon of light to many believers seeking to live out Jesus' teachings.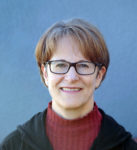 Henry David Thoreau wrote, "Simplicity, simplicity, simplicity! We are happy in proportion to the things we can do without."
I heartily agree. I think many of us have come to realize that living a less cluttered, less busy life results in more contentment. Small pleasures and little routines become doorways to peace…and we have more time to engage with the people and projects we truly care about.
I often think about how, when I was much younger, having a well-filled calendar seemed to equal happiness. I guess I saw it as proof that I "had a life". Not having a social engagement for an upcoming Friday or Saturday night was cause for panic and worry. Now, after large amounts of H20 have travelled under the proverbial bridge, I feel pretty much the polar opposite. I sometimes hug myself in silent joy when my calendar reveals a weekend bereft of any planned activities. How did that happen? The quiet hours I once found hard to endure, I now crave.
But of course the key to truly embracing simplicity isn't so much about less "stuff" on your shelves or less items on your calendar – it's about nurturing your inner life.
Allowing our souls to grow requires time and space. It also requires finding some personal practices to help quiet our monkey minds, open our spirits, and renew our hope and courage.
One of my regular practices is taking slow early-morning walks, with a tea-filled travel mug in hand, during which I actually attempt to notice my surroundings. If I spot a bird flying overhead, I stop in my tracks and watch its graceful flight. I squat down like a two-year-old and examine flowers and wandering insects. I echo St. Francis by quietly greeting squirrels and cats as my brothers and sisters. I wave to folks standing at their living room windows, sipping coffee in their housecoats. Sometimes they wave back. I take time to admire unusual cloud formations. I talk to God, often aloud, and frequently give Him a heartfelt round of applause for the colours of the sunrise. My morning strolls set the tone for my day. They not only help me feel more connected to the world and to myself, they also seem to give me access to more patience and compassion for whatever and whomever comes my way.
I'm reminded of a few lines from Mary Oliver's gorgeous poem Why I Wake Early:
Hello, sun in my face.
Hello, you who make the morning
and spread it over the fields
and into the face of tulips.
Watch, now, how I start the day
In happiness, in kindness.
We hope you enjoy the people and perspectives we bring your way in this issue, as we explore and celebrate "the power of simplicity".

Laura Locke
Editor, Kolbe Times
This Issue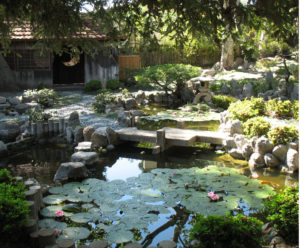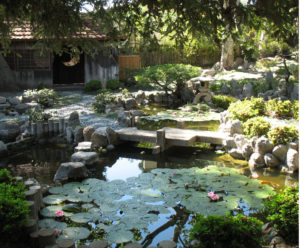 When author and Zen teacher Karen Maezen Miller and her family found themselves living in a house with a hundred-year-old Japanese garden, she slowly unearthed gifts of wisdom and truth while learning to care for the paradise in her own backyard. Continue reading →
Previous Posts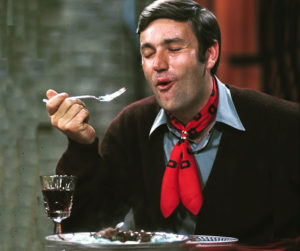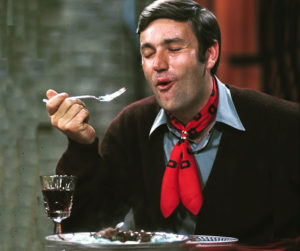 Widely known for his Galloping Gourmet TV series, Graham Kerr has worn many other hats in his life besides those of a chef and TV host. He has also been a sailor, military officer, hotel manager, best-selling author, Youth with a Mission missionary, husband, father and grandfather. At age 83, Kerr is as exuberant and creative as ever. Continue reading →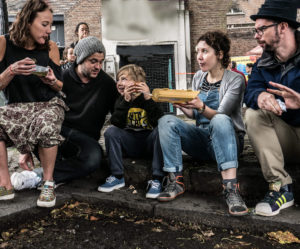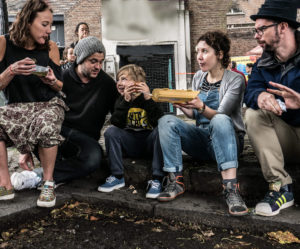 The Pink Lady Food Photographer of the Year is the world's leading celebration of the art of food photography. Now In its sixth year, almost 40,000 entries have been submitted since its inception. Here are some of the stunning, prize-winning photographs from around the world from this year's fierce competition. Continue reading →
Theatre of Life captures the remarkable story of how renowned chef Massimo Bottura, joined by 60 of the world's top chefs, transformed food destined for the dumpster into delicious meals for Italy's hungriest residents. A visual feast in itself, the film puts a human face on a powerful message of social justice and the environmental impact of food waste. Continue reading →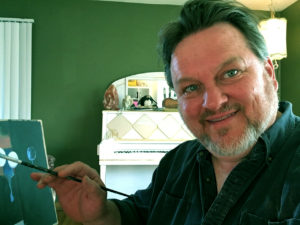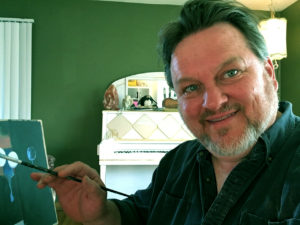 With a Bachelor of Fine Arts, a Masters of Divinity and more than 25 years experience in the top French restaurants of New Orleans, Rev. Danah Cox is man with a mission. He's put together a series of engaging programs designed to coax out the creativity in all of us, while sparking our spirituality – with the added bonus of a spectacular gourmet meal. Continue reading →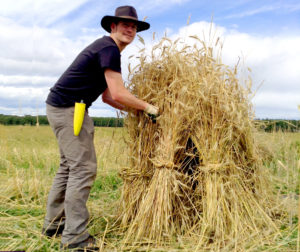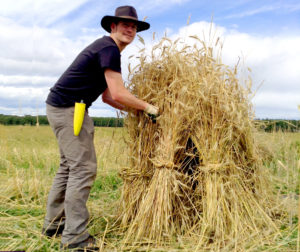 Becoming a farmer wasn't necessarily in Jerremie Clyde's life plans. But somehow it happened, and now, besides working at the University of Calgary, he, his wife and children live and work on Little Loaves Farm. They seek to grow great food while caring for creation, and the tale of their journey from city to farm living is a very inspiring one. Continue reading →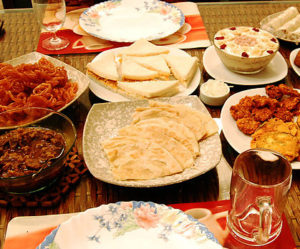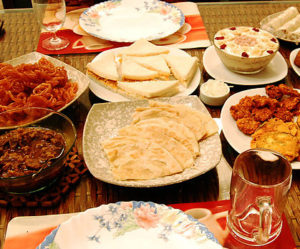 Pakistani American author and interfaith activist Saadia Faruqi writes a stirring account of how her mosque in Houston, Texas is using Ramadan iftars (breaking of the fast at sunset) as an opportunity to bring people from many faith traditions together. It's a hope-filled story of new friends talking, eating, learning and growing together. Continue reading →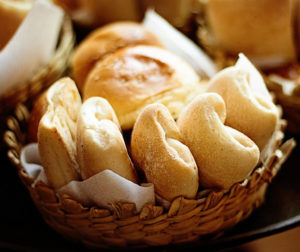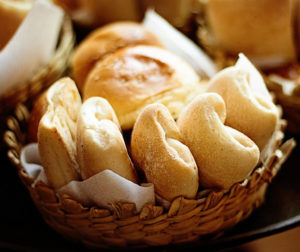 A charming and utterly delicious ode to the breadmakers of 'la belle France', by the award winning poet, Barbara Crooker. Let your nose lead the way, and the heavenly aroma will take you on a visit to the boulangerie of your dreams. Continue reading →